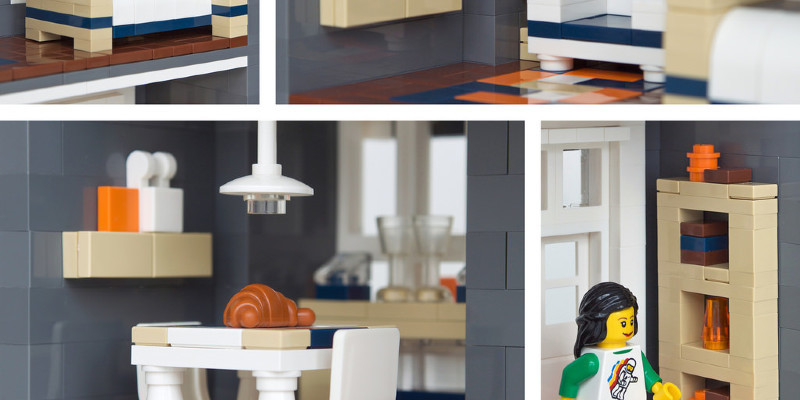 Modern households spend a great deal of time in the kitchen, but it was not always this way. Many older houses have the kitchens to establish it. The family of four living in this Washington, D.C., townhouse, for instance, had been using a dark, cramped and isolated kitchen in the front of their residence.
To fix this, designer Patrick Sutton flipped the kitchen into the more personal back of the house and transformed the 400-square-foot space into a joint kitchen, living and dining room — the ideal place to host guests and spend some time for a family room.
Patrick Sutton Associates
This townhouse is in a part of Georgetown full of comparable smaller houses. The remaining portion of the house was designed in a very traditional American fashion, similar to the other historic houses near.
From the new space, custom cabinetry blends with the remainder of the house's elegant interior layout. A Calacatta gold slab slab has been utilized for the surrounding counters, whereas teak has been utilized for the island.
Cabinetry: custom made by Patrick Sutton Associates; backsplash: white glazed subway tile, Waterworks; bar stools: clients' own
Patrick Sutton Associates
By shifting the kitchen into the trunk, Sutton created a single great room overlooking the garden, which makes it more personal and entertainment friendly.
The biggest challenge was keeping the kitchen layout compact so it wouldn't surpass the rest of the room. Trade-offs included integrating kitchen storage into built-ins in the dining and living areas.
Lighting: O'lampia Studios; dining table: clients' own; dining seats: Hickory Chair
Patrick Sutton Associates
A light shade palette, simple upholstery and refined textiles permit the kitchen, living and dining spaces to flow easily. "In this case, 1 room serves as the kitchen, eating and living room for the entire family," says Sutton.
The kitchen "is entirely integrated into the architecture of the house," says Sutton. "It seems like it belongs just here and is home."
Armchairs: TCS at Rose Tarlow fabric; ottoman: leather, TCS
More Kitchens of the Week:
A Fresh Combination of New and Old
Simply Refined in Massachusetts
Small Kitchen, Big View