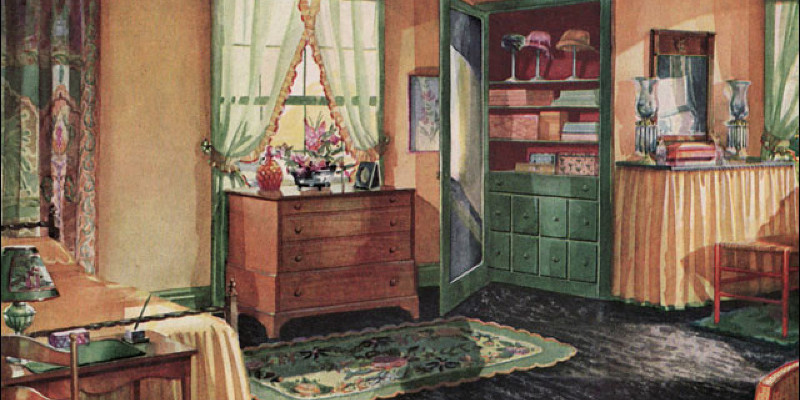 Peggy and Bob Aronson discovered their 5-acre house on Craigslist, then built their house from the ground up. The couple dedicated themselves completely to planning, building, decorating and landscaping their new residence, causing a comfortable and cozy space that embraces the outside. "Rarely does a day go by that I have not planted a plant or tended to the surrounding fauna and flora in some way," Peggy says.

at a Glance
Who lives here: Peggy and Bob Aronson; their two dogs, Chandler and Tula; and their cat, Lucky
Location: Port Orchard, Seattle
Size: 2,104 square feet;two bedrooms, two bathrooms
Louise Lakier
Although Peggy didn't believe herself a gardener when she first began two decades ago, the process was made her. The Aronsons hired Hedahl Landscape to develop a landscape plan, and Peggy took it from there.
Louise Lakier
The couple installed low-maintenance pasture grass in the backyard. "When it's established, we will not have to water it in the summer months, and I imagine keeping goats on the house in the near future," Peggy says.
"We call our house Furwood, because it's in the middle of a forest of fir trees and because we love animals. We have two big dogs and one cat at the moment, even though that is always subject to change if I decide to take a visit to the refuge."
Louise Lakier
Bob's vision for their residence included a fireplace and coated outside spaces. Slate tiles protect the fireplace surround and operate all the way to the ceiling. The living area shows Peggy's love of color and vintage finds.
Louise Lakier
Sunlight spills into the dining area. The house has five sets of doors leading on the grounds. The timber milled and was developed locally. Other green features include an energy-efficient hydronic heating system plus a water-saving recirculating pump. The couple decided not to install air conditioning.
Peggy's favorite place to shop is the Humane Society Thrift Store at Bend, Oregon, where she located that their dining room table. "Every time we go there I end up filling up our SUV," she states. "Every purchase means they get to do more good work for those dogs and kitties."
Dining seats: Northwest Design Center
Louise Lakier
Peggy took up quilting when Bob was off for periods of time in the Navy. She had her own clinic for 10 years as a mental health counselor and was advised to complement her work using a creative hobby.
"I believe quilters to be the original recyclers, taking bits from old clothing and piecing them together into something not only useful but beautiful," she states. "That is a nice metaphor for what I've attempted to do with our home. While the shell may be fresh, our home is full of accumulated items, many that others have throw away. Even our pets are shelter rescues. Add to this the part of color, and you start to acquire the sense of my decorating philosophy."
Louise Lakier
Bob loves his office because of its sight lines.
Louise Lakier
A granite scrap salvaged from a larger job constitutes the kitchen countertop. Peggy collaborated with a local ceramic artist, Patty McQuillen of Crowfoot Studio, to make the tile mosaic on the backsplash. The warm colors used in the mosaic represent the home's color palette.
Stools: Northwest Design Center; light fixtures: Murray Feiss Lighting; countertop: Grandy Marble and Tile
Louise Lakier
The tansu in the master bathroom inspired the space's built-in cabinetry. A rock-wall backsplash highlights the area's double sinks and forest view. A laundry area sits conveniently next to the room.
Tile: Island Pebble at Aberdeen Gray, United Tile
Louise Lakier
The upstairs bedroom serves as a combined guest room plus Peggy's quilting studio. She selected paint colors with inner designer Dana Petrick. "Life is too short for beige," says Peggy.
Louise Lakier
The front covered entry includes a silent and comfortable spot for sitting and enjoying the garden. Peggy made the quilted pillow covers.
Sconces: Hubbardton Forge; Color: Target
Louise Lakier
A transport container purchased from the Port of Tacoma serves as a storage and utility shed.
Louise Lakier
"We like to enjoy a glass of wine by the outside fireplace," Peggy says. She repainted these ceramic garden stools using a red glossy finish for a burst of color.
Louise Lakier
Peggy loves sunflowers and develops them in the backyard, along with squash, zucchini and tomatoes, in raised planting beds constructed from logs on the home.
Louise Lakier
A hammock provides a nice place for resting on one of Peggy's colorful quilts and dreaming of a prospective home project.
Louise Lakier
The Aronsons were delighted to discover indications of beavers on their property along with a hidden pond at the forest.
"We welcome deer and rabbits — our four-legged pruners — eagles, snakes, snakes, beaver and any other animals that pay us a visit," Peggy says. "Except for possibly bears. I'm afraid of them."
Louise Lakier
Here is Peggy Aronson in her garden with Chandler and Tula. She intends to install more raised planting beds to stoke her newfound love of gardening. "I originally thought I was going to build this house and change the yard here and there. Well, it changed me," she states.
Builder: Joe Klinker of Olympic Ridge
Architect: William Langemack, Bainbridge Island, Washington
Share your imaginative family home with us!